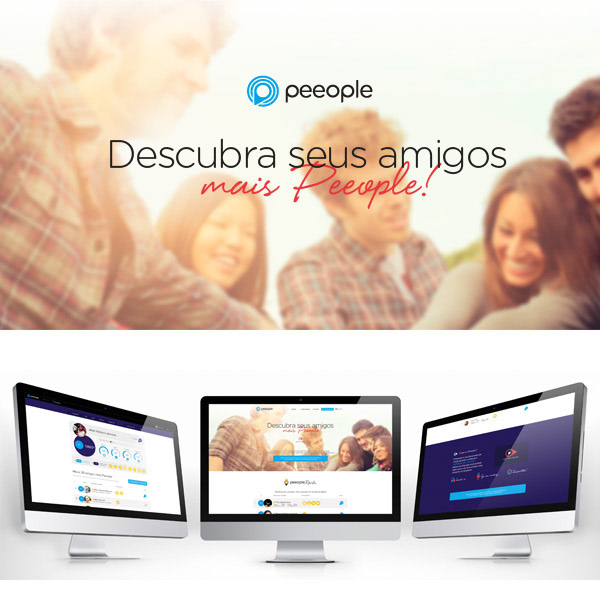 O Peeople é uma Startup carioca que nos procurou com um grande desafio: criar sua identidade visual, site, a interface do painel dos usuários e vídeos explicativos em menos de 4 meses.
 
O Peeople é uma ferramenta de monitoramento e estímulo à influência social para o Facebook.

Para as pessoas, é uma forma de saber quem são seus amigos mais influentes na rede social e medir assim, o alcance e a popularidade das suas próprias postagens.

Já para as empresas, o Peeople é muito mais. Além de monitorar a Fanpage do seu negócio, ele também compara seu desempenho com as Fanpanges de seus concorrentes. Ele mede a sua influência social no Facebook e identifica quais são os seus seguidores mais influentes.

Bom... Desafio aceito. :)

Esperamos que curtam!


Peeople is a Rio de Janeiro based Startup that came to us with a great challenge: create their visual identity, website, interface for the user's dashboards and explanatory videos in less than 4 months.

Peeople is a tool to monitor and stimulate social influence on Facebook.
 
For the users, it's a way to find out who your most influential friends are and to measure the reach and popularity of your own posts.

Now for the companies, it's much more than this. Besides monitoring your Fanpage, it also compares it's performance with your competitor's. It measures your social influence on Facebook and identifies who are your most influential followers.

Well... Challenge accepted. :)

Hope you enjoy!